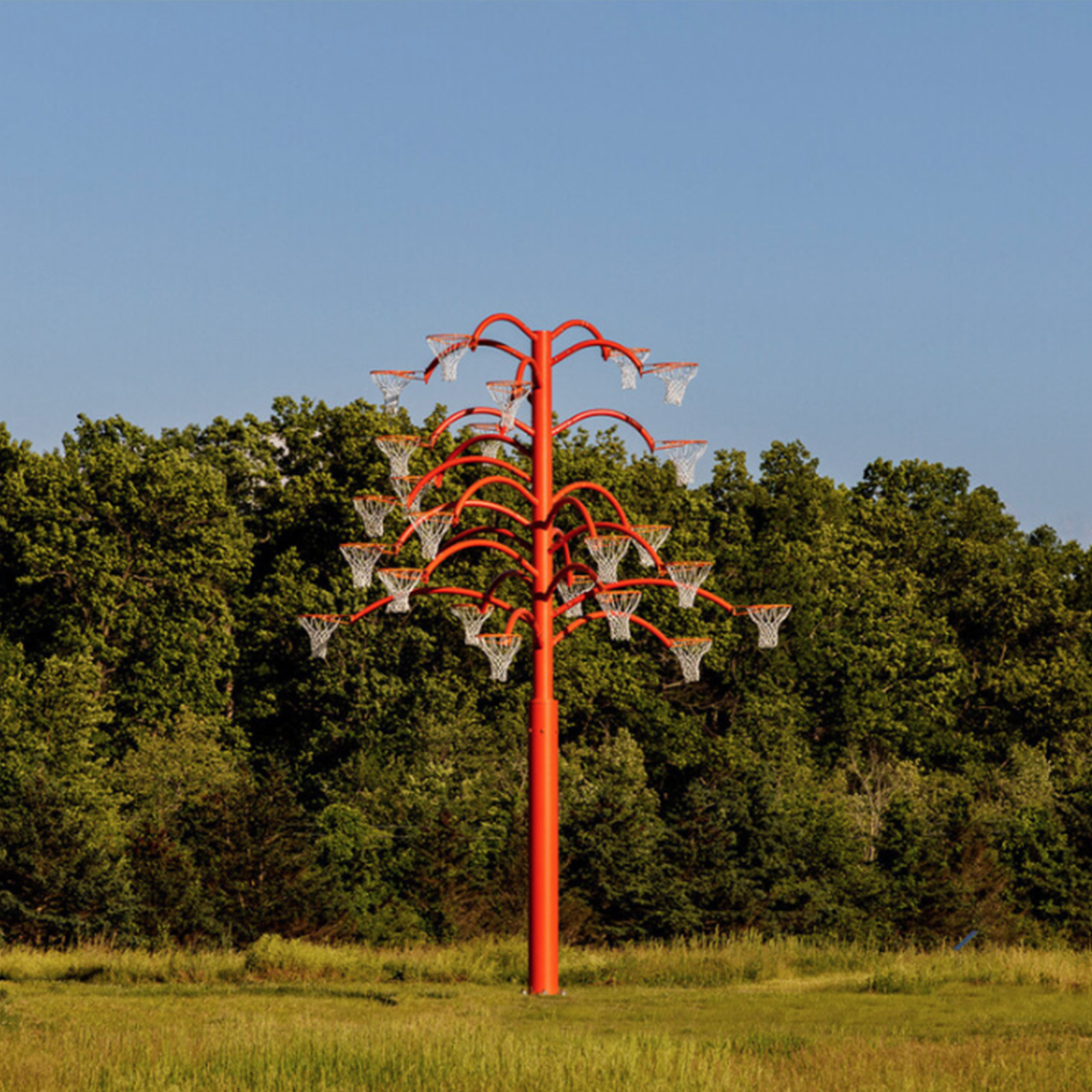 Alexandre Arrechea examines the politics of public gathering spaces, returning for more than twenty years to the symbol of the basketball court. In Orange Functional–a major new commission by Art Omi–orange branches blossom into functional basketball hoops. As viewers throw basketballs, they fall from hoop to grass, evoking orange fruit falling from a tree.
By changing the design of a standard basketball hoop, Arrechea challenges the traditional rules of the game, inviting viewers to replace rules they know with new modes of play. The first functional basketball hoop produced by the artist, Arrechea invites visitors to bring their own basketballs and throw some hoops in the work.
This exhibition is made possible by the New York State Council on the Arts with the support of the Office of the Governor and the New York State Legislature.
The sculpture will be installed on the 25 of June at the Art Omi Sculpture & Architecture Park in New York.
https://artomi.org/exhibitions/alexandre-arrechea-orange-functional