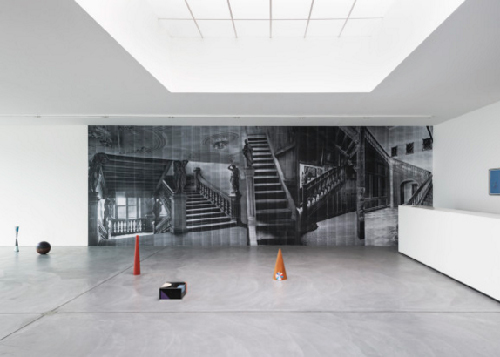 CLAUDIA WIESER ON VIEW AT VON BARTHA, BASEL
Claudia Wieser brings her large-scale mural works to this group exhibition at von Bartha, Basel, Switzerland. For the exhibition Sitting on a branch, Wieser has created a photographic wall piece that shows the grand interiors of a building, and alters the viewer's perception of space.
On view through March 26, 2016.