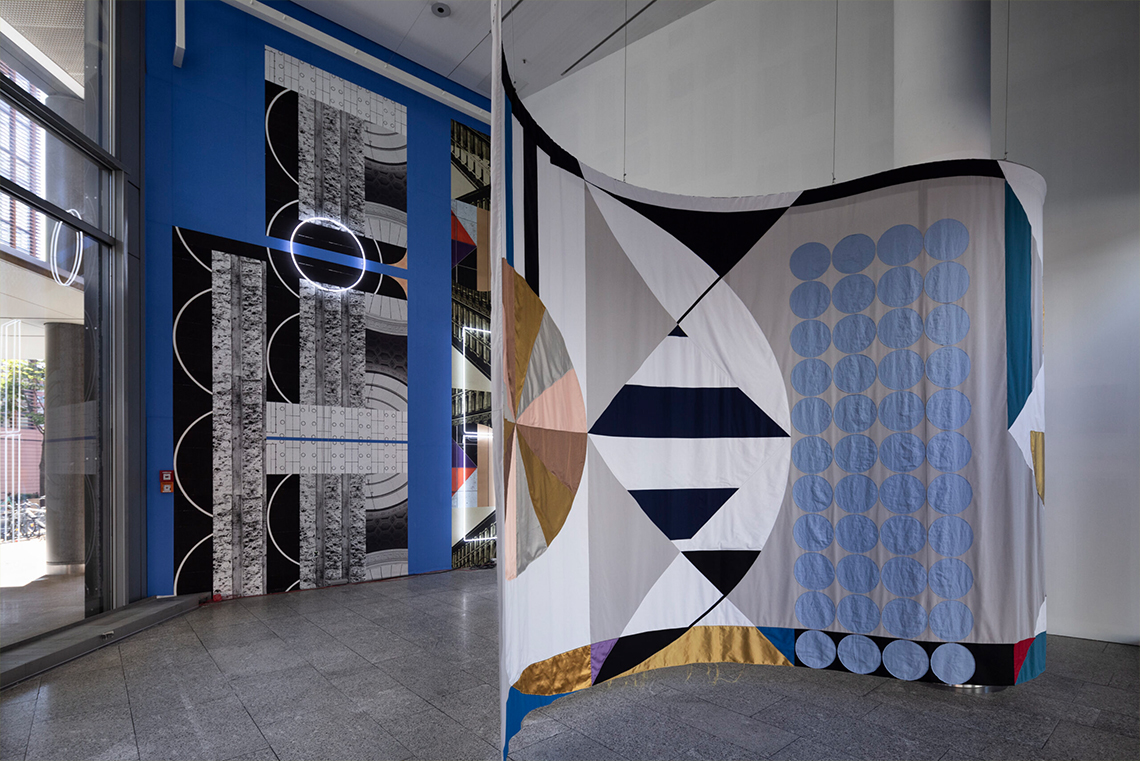 Performance is Claudia Wieser project participation in group show Art Extravaganza at Potsdamer Platz in Berlin, as the result of a commission on behalf of Brookfield Properties and curation by Alter-Projects.
Opening to the public on 15 September, parallel to the 2022 edition of Berlin's Art Week,  Art Extravaganza stages a major cultural intervention in the heart of Berlin with the participation of eight renowned international and German artists. A public art trail, which celebrates, honours and reflects on the cultural legacy of Berlin, inviting all visitors, free of charge, to delve into their freedoms and connect with the site that once was one of Europe's most exciting scenes.
Wieser's work consists of a large amalgamation of her iconic geometric constructions, including a mirror cube, neon reliefs and a curtain that divides the space into a sculptural setting. The title plays with the concept of the stage and alludes to the performances that took place and will take place on Potsdamer Platz in the future.
September 15 – 18, 2022, Indoor Vitrine, Eichhornstraße 5