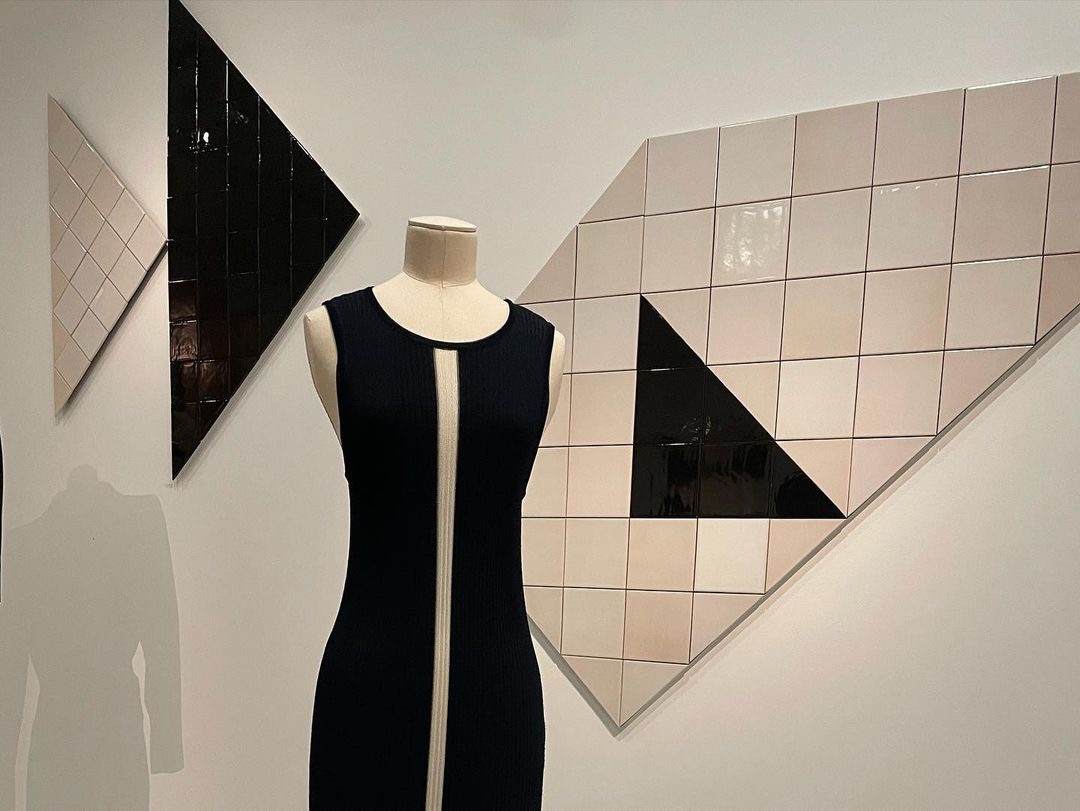 For her new solo exhibition Yves Saint Laurent – FORMS, artist Claudia Wieser engenders a dialogue between her works and textile pieces and graphic art from the Musée Yves Saint Laurent Collection at Paris.
June 9, 2023 – 14 January, 2024
With the exhibition YVES SAINT LAURENT – FORMES, the modernity of couturier Yves Saint Laurent finds a new echo. The artist Claudia Wieser uses space to create a dialogue with textile and graphic art pieces from the Museum's collections.
The exhibition features some 40 haute couture and ready-to-wear models, accessories and sketches, which resonate with the German artist's settings and works. It's an original experience that brings the couturier's genius firmly into our contemporary era.