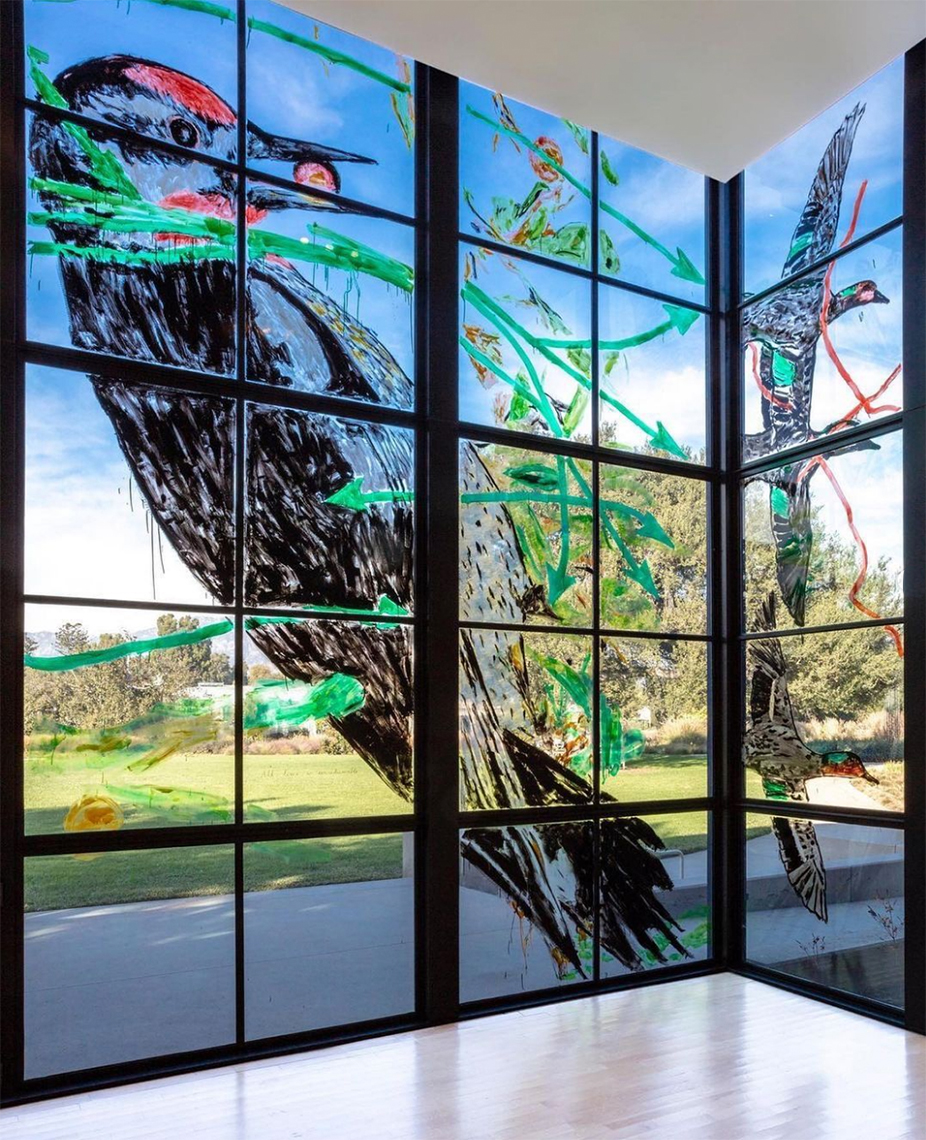 Martínez Celaya's There-bound is the new monumental, site-specific installation at the Huntington that transforms the loggia, lobby, and exterior of the Galleries of American Art. This is Martínez Celaya's first large-scale, immersive installation at The Huntington, where he has been a Visual Arts Fellow since 2019.
There-bound encompasses the entire North Lobby and Rothenberg Loggia of the American Art Galleries, and consists of the artist's first monumental paintings on glass walls, two handmade sculptural benches in the shape of migratory birds, and a large self-portrait in the southeast wall of the loggia that leads to the Scott and Erburu Galleries.
Taking as a point of departure the idea of a borderland, the project aims to reflect on the nature and dynamics of border, including their frequent arbitrariness, the claim of belonging, migration and exile, and land as idea, territory, and shaper of identity. The project is a meditation on the chaos of migration and exile, as well as the related afflictions of isolation, dislocation, and discontinuity of tradition and sources of financial and moral support. There-bound also explores the interior borders manifested in the intersection of hopes and utopias with everyday concerns, as well as how individuals and societies negotiate or absorb the near-misses, obstacles, and failure of dreams.
There-bound is part of the Borderlands exhibition at The Huntington, on view November 20, 2021 – November 28, 2022.
1151 Oxford Road, San Marino, California 91108