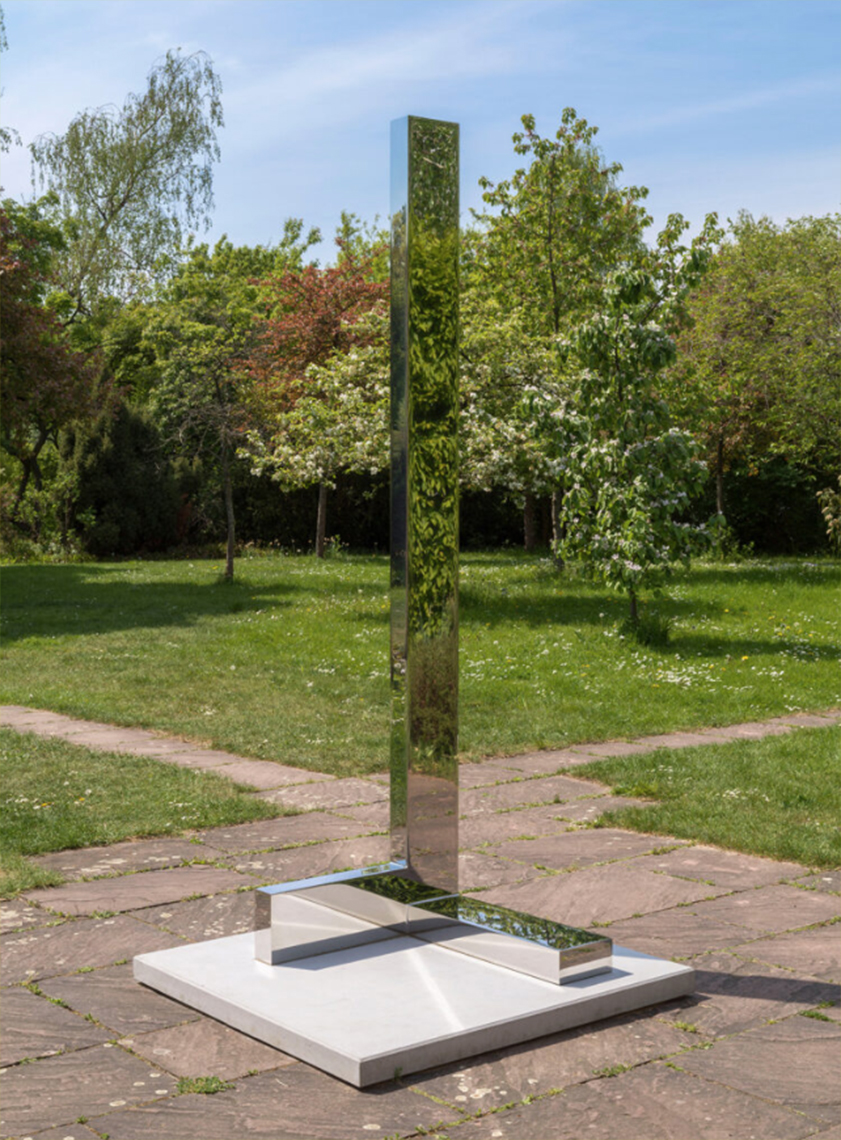 The sculpture Verstärker 34 by the artist Gerold Miller will be installed at Mies Van der Rohe Haus in Berlin from April 10 to September 25, 2022.
Oberseestraße 60, 13053 Berlin, Germany.
With the Verstärker series, Gerold Miller has been realizing free-standing sculptures since 2016. These bodies, which rest firmly on the ground, are reduced to their height, width and depth and thus visualize the basic conditions of sculpture: material, mass and dimension. Their characteristic formal clarity opens them up to the infinity of space, plumbing its imaginary boundaries. Their univocity, varying dimensions and material textures give the amplifiers a distinct physical as well as sensual presence. The reflective bodies of the sculptures, made of metal, give rise to surprising visual impressions in which floor, ceiling, opposing walls, or even outdoor spaces interconnect in irritating ways, reordering the space in an almost labyrinthine fashion. They involve the casual viewer in this process via their reflective surfaces, allowing him to become an actor for a fleeting moment.