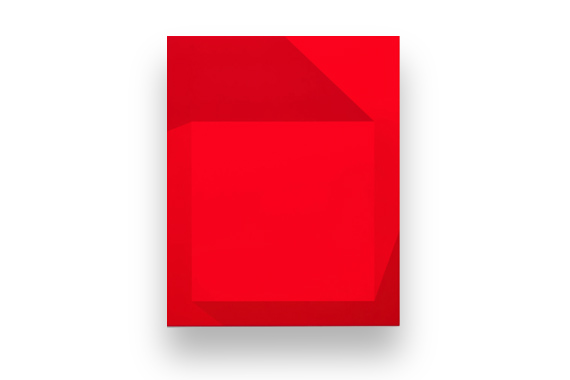 In early June, Miller opens a new solo exhibition at Galerie Lange + Pult, Zürich.
June 9 – July 22, 2023
Gerold Miller (Germany, 1961) shows in Madrid his latest project, a collection of very attractive and interesting paintings and sculptures.
From the use of metal as support and lacquer as pigment, Miller analyzes the existing limits between painting, sculpture and architecture to give shape to works reduced to the minimum in their form, but full of character.
He takes to the limit the point at which space is transformed into surface, and form into abstraction, giving a new reading to the concept of visual representation.
His paintings are wall sculptures; a highly polished metal surfaces, on which he paints with a superposition of layers whose result is beautiful; from those that explore different shades of black to the most colorful in reds and fluorescent pinks.