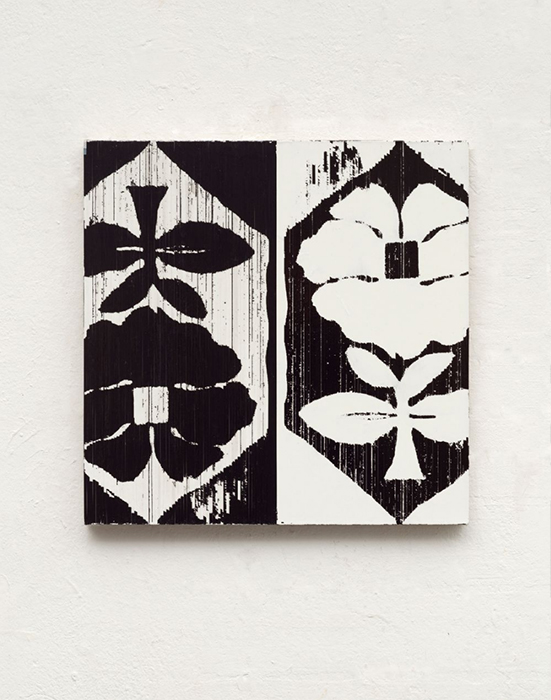 Behind My Back, in Front of My Eyes at Perrotin Hong Kong is the latest solo exhibition by Gregor Hildebrandt.
Central to the exhibition are new works from Hildebrandt's emblematic "rip-off" paintings, which consist of collages of pre-recorded audio or VHS tapes. The black-and-white statement piece Crystal bits of snowflakes, stands in the foyer of the gallery as an introduction to the entrance of each of the two rooms. Inspired by a napkin Hildebrandt saw when dining in a local restaurant in Japan and the song Big in Japan by German synth-pop band Alphaville from the 1980s, the diptych-structured painting playfully develops from the ying and yang composition of the motif, a symmetric situation that resonates with parallel universes.
A series of black-and-white rip-off paintings installed on each side of the gallery rooms' common wall, forming a mirror-like situation, constitute a conceptual spine of the exhibition. Surrounding it, new color rip-offpaintings created using a new technique are presented for the first time. Drawing inspiration from "secret paintings" for children, Hildebrandt metaphorically improvises his impressions of the films dubbed on the VHS tapes with the manipulation of different colors on each painting.
Opening Saturday September 25
September 25 – November 20, 2021
807, K11 Atelier Victoria Dockside, 18 Salisbury Road, Tsim Sha Tsui, Hong Kong