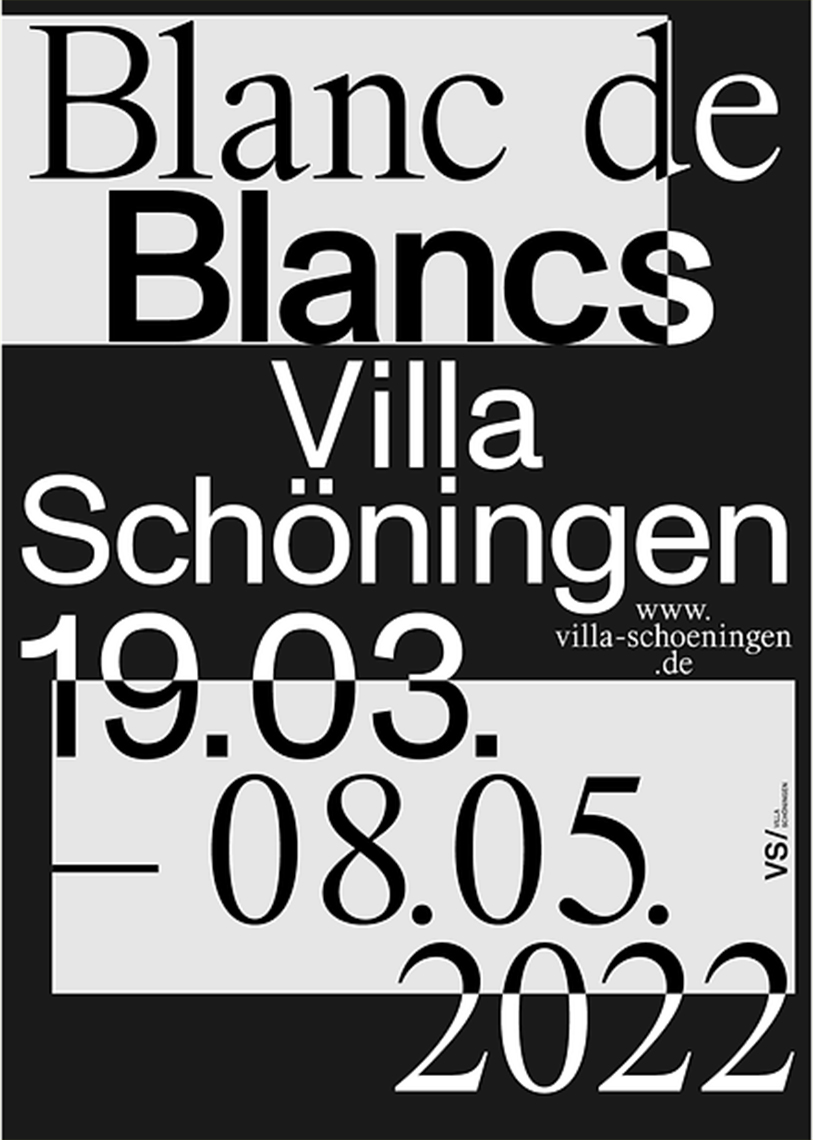 Matthias Bitzer · Gregor Hildebrandt · Gerold Miller
Blanc de Blancs is the upcoming group exhibition in Villa Schöningen. Curated by Sonia González and Gregor Hildebrandt, includes works by artists Gerold Miller, Anselm Reyle, Matthias Bitzer and Gregor Hildebrandt as well.
19 March – 8 May, 2022
Berliner Str. 86, 14467 Potsdam, Germany
A white book page as a new beginning, a white dove as a symbol of peace, Buddhist monks wearing white for mourning. Purity, innocence, infinity, perfection, silence, emptiness, coolness. Hardly any colour has as much meaning as the colour white.
Blanc de Blancs – wine connoisseurs use it to describe a white wine made exclusively from white grapes. But Blanc de Blancs also means the variety of meanings of this colour.
The exhibition Schnee fällt hinterm Berge (Snow Falls Behind the Mountain), curated by the Berlin artist Gregor Hildebrandt in Copenhagen, serves as the starting point for this exhibition and has been supplemented by several positions for Villa Schöningen. From 19 March to 8 May 2022, Villa Schöningen will be showing 54 works by 38 contemporary artists. As different as the works are, they all share a formal criterion: their engagement with the colour white. With an achromatic colour that can mean not only reduction but also diversity.