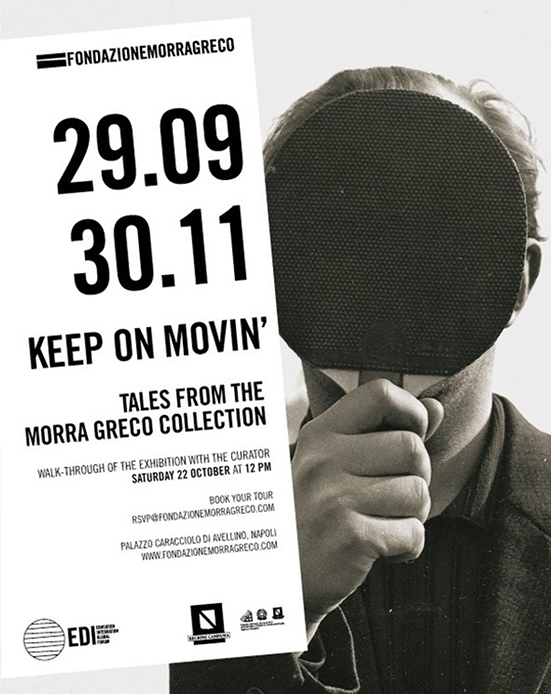 Katja Strunz is part of the group show Keep On Movin' at Fondazione Morra Greco, Naples, Italy.
29 September – 30 November
"History" is an impossible concept if we look at the failure of the progressive teleological conception of time nurtured by modernity – in spite of itself – with consequences that affect the present. It is perhaps necessary to imagine histories that coexist in space and time reflecting the multitude of subjectivities that take the place of grand narratives.
Through a selection of works from the Morra Greco Collection, Keep On Movin' describes how artists of different generations and nationalities between the 1970s and 2000s posed incessant questions toward the present, bringing out the shadow side of the power structures at work within the systems, narratives and ideologies that govern our experience of reality and history.
The works in the exhibition interrogate themselves as works of art and question now antagonistically, now ironically, society, institutions, language, material culture and the relationship of humans to nature through photography, moving image and painting, alongside sculpture, installation, furniture and architecture.