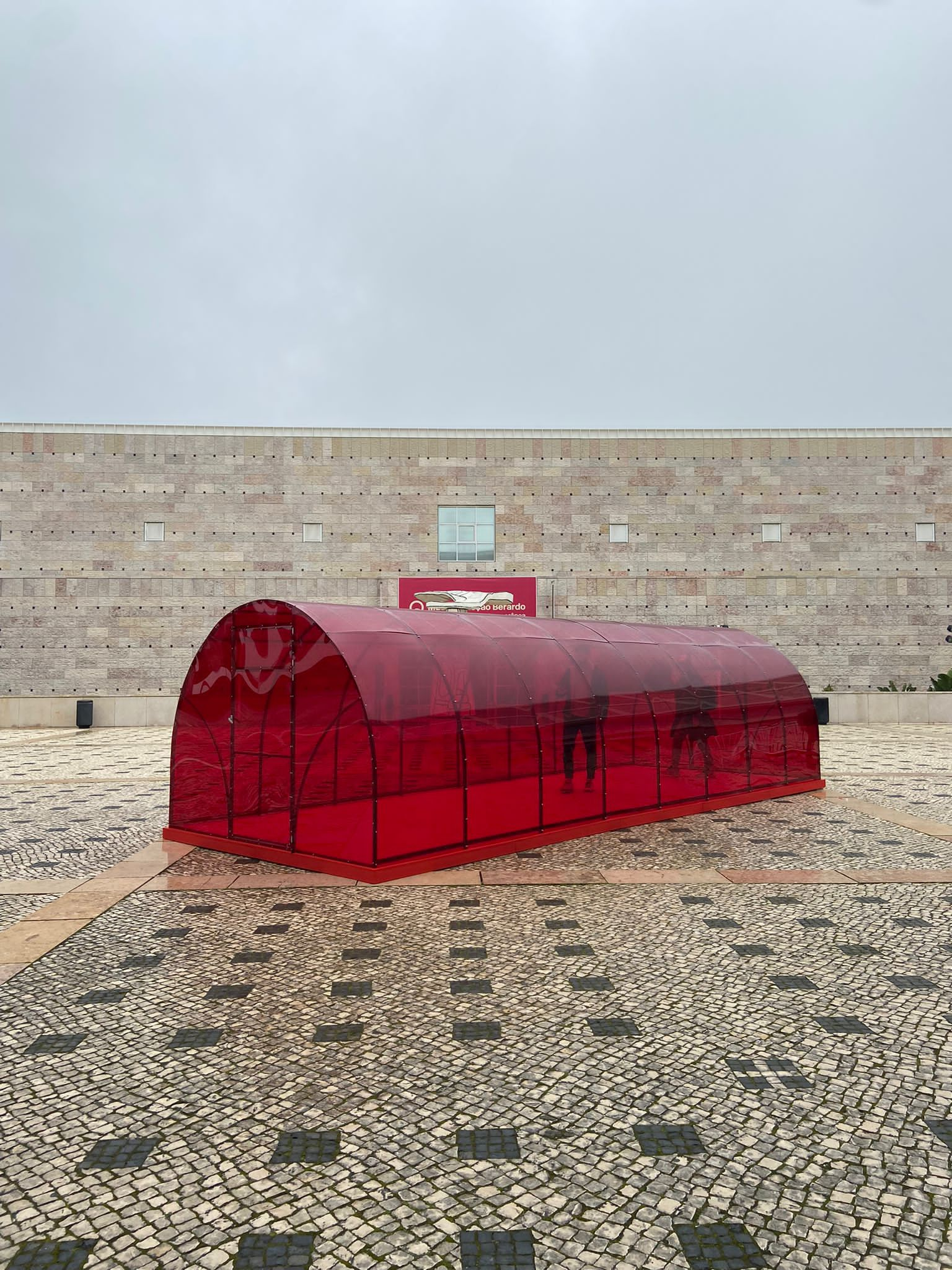 Patrick Hamilton's Red Greenhouse will be at the exhibition Ciclos at Garagem Sul, Belem on the 29 September, as part of Terra, VI Lisbon Architecture Triennale.
This exhibition is curated by amela Prado and Pedro Ignacio Alonso, and examines contemporary architectural practices and artists who reflect on the art of designing cycles, addressing their investigations into the past and present of construction, its relationship to the geopolitics of extractivism and the futures of the construction industry. Moving away from linear models towards the circular in contemporary architecture, Cycles exposes architecture's commitment to the endless process of transformation and redistribution of matter.
Patrick Hamilton's work is based on experience as a fine instrument for critically confronting the future. The red greenhouse is a sculpture consisting of a metal greenhouse whose glass has been replaced by translucent red methacrylate. The sculpture has an interactive character since on the one hand it allows one to see oneself from the outside, but also to enter it and look from the inside to the outside. The visual operation involves a number of associations concerning climate change – greenhouse gases – and the colour red as a colour charged with history and psychology – blood, fire, incandescence – as well as something dangerous – the red flag. In economics, red is also the distinctive colour of downturns and "red numbers". This greenhouse reminds us above all how, despite the fact that, after many years of negotiations, the 2015 Paris Agreement became the first universal and legally binding agreement on climate change and all nations of the world set themselves the challenge of keeping global warming below 2°C, we still have to wave our hands in emergency.